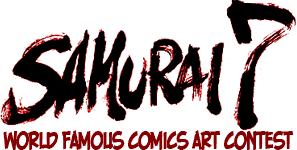 IFC (The Independent Film Channel) introduces the Japanese anime series, Samurai 7, to US audiences in 26 mind-blowing episodes. Filmed with stunning production values, Samurai 7 is loyal to the plot and characters of Akira Kurosawa's Seven Samurai, but has a sci-fi twist.

Set in a feudal, futuristic world that has just witnessed the end of a massive war, scores of villages are terrorized by Nobuseri bandits. The Nobuseri were once Samurai, who during the war integrated their living cells with machines to become dangerous weapons, now appearing more machine than man.

But one group of villagers has had enough. Facing starvation, a young water priestess, Kirara sets out to the city with her little sister, Komachi and fellow villager, Rikichi to recruit samurai (master swordsman, who adhere to the strict code of honor and loyalty, 'bushido') to defend them. One by one, Kirara encounters brave samurai that the war has left behind. These men of skill and valor are each unique and not without their quirks. But can they come together as one to defend the helpless village? More about this anime series and the characters at IFC's Samurai 7 website.

To celebrate Samurai 7's US premiere and to remind our site visitors to tune in ever Sat., 10:30pm/7:30pm PT, we had this Samurai 7 World Famous Comics Art Contest with a grand prize provided by IFC.






ENTRIES DESERVING RECOGNITION!
You're entries are all honorable!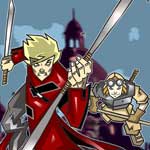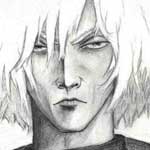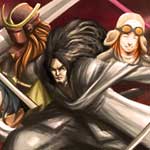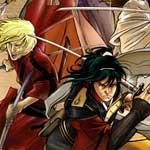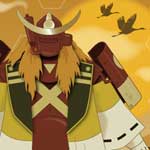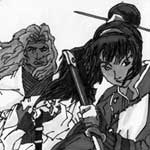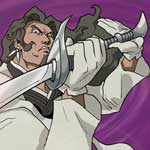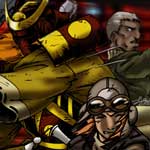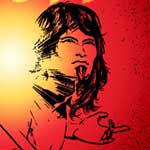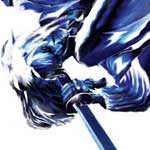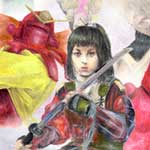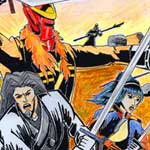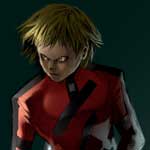 Discuss this contest in World Famous Comics' General Forum.
<< See More Contests!
---